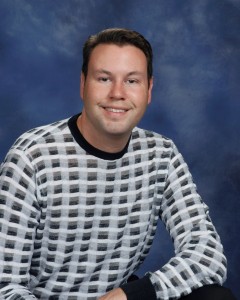 Brett was inspired by the organ at church when he was just three years old. He soon excelled at the piano, but that early love of the pipe organ propelled him to his position as a full time church musician at the First United Methodist Church of Wichita, Kansas, a post he has held since his teen years. While at the church he plays a large and unique Schantz pipe organ and oversees a music department seen by thousands across the Midwest on the church's television programs. Brett studied organ at Wichita State University, and he has been a featured performer on National Public Radio's Pipe Dreams as well as the National Bible Broadcasting Network where his imaginative hymn arrangements are heard daily throughout the United States.
In the world of silent film, Brett is known for scoring and accompanying many films but is best known for dramatic films such as "King Of Kings", "Phantom Of The Opera", "The Ten Commandments", "Broken Blossoms", "Wings", and "The Eagle". He plays annually for several film festivals including the International Film Festival hosted by the American Film Institute, and has been a featured performer at national conventions of the American Guild of Organists and the American Theatre Organ Society. He has toured extensively as a solo artist, featured soloist with orchestras, and film accompanist abroad and throughout the United States.
As of 2009, Brett has three solo recordings to his credit as well as a number of studio projects with other musicians.
For his innovative approach to musicianship and performance, Brett credits his love and passion for rock 'n' roll, classical, jazz, and popular music. He resides in Wichita with his tiny Chihuahua, Mabel.
(316)267-6244 ext.305
Office hours:
Tuesday: 10 a.m.-4 p.m.
Wednesday: 1 p.m.-5 p.m.
Thursday: 1 p.m.-4 p.m.