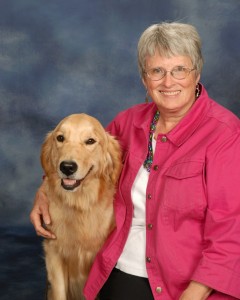 Born and raised in Wichita, I graduated from Wichita North, then earned an elementary education degree from Kansas State Teachers College. After teaching four years in Pratt, Kansas, I moved back to Wichita to continue in the elementary classroom while completing an adult education master's degree at Kansas State.
In 2005 I retired from the Wichita Public Schools, where I had spent the last 18 years at Earhart Environmental. At that time, God was leading me to the position of Director of Christian Education at First Church.
My work at the church covers a vast diversity of educational strata. I oversee children's ministries including Sunday School and children's worship, Wednesday night activities for children, and exciting summer events called Days in God's World. I am a resource for our 14 adult Sunday School classes, and plan short and long term studies for adults during the week.
In 2006 First Church established a partnership with Park Elementary in downtown Wichita, and it is my joy to work with the Park Task Force at church and the Park staff as we seek God's direction in meeting the needs of our neighborhood children and families at Park.
I have raised 8 assistance dog puppies for KSDS, Inc., an organization which places both service and guide dogs. I currently share my home with 3 gorgeous golden retrievers and a spunky black lab. Playing bridge with friends, reading mysteries, and scrapbooking are favorite outside activities. Time spent with my daughter and her family is precious.
Favorite scripture: The wisdom that comes from heaven is first of all pure: then peace-loving, considerate, submissive, full of mercy, and good fruit, impartial, and sincere. Peacemakers who sow in peace raise a harvest of righteousness. James 3: 17-18
(316)267-6244 ext. 317
Office hours:
Sunday: 9 a.m.-1 p.m.
Monday: 10 a.m.-2 p.m.
Tuesday: 9:30 a.m.-1:30 p.m.
Wednesday: 10 a.m.-2 p.m.